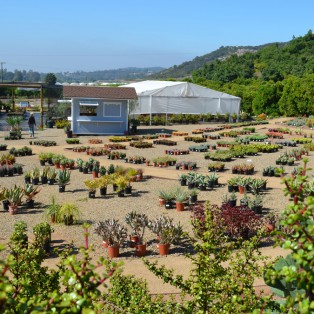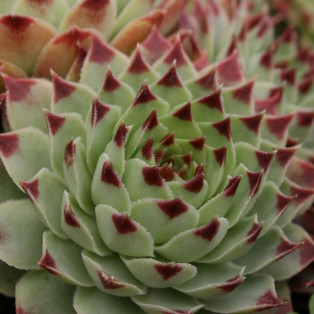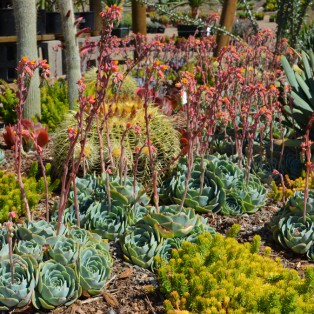 OASIS Water Efficient Gardens is a plant nursery and garden center located in San Diego's North County.
We specialize in cactus and succulent plants, drought tolerant perennials for landscapes, floral creations, and special planting and landscape projects.
---
We are open
to the public
10816 Reidy Canyon Trail
Escondido, CA 92026
Click for Google Map
Telephone: 760.277.0214

Hours of Operation
Sunday-Monday – Closed
Tuesday -Saturday- 8AM to 4PM
2019 Holiday Days/Hours:
12/24 & 12/25: CLOSED
12/31 & 01/01: CLOSED
---
Enjoy Our Selection of Cacti and Succulents
Choose from a spectacular array of rare and unusual cacti and succulents from all over the world.

Find the Perfect Water Efficient Plants
Let our knowledgeable staff help you find the perfect water efficient and drought tolerant plants for your garden.

Reduce Water Costs with Regional Plants
The plants at OASIS are perfect for our Southern California climate. Reduce your water bill while adding a splash of color to your yard with water efficient plants!

Free Succulent Book from Altman Plants
At Home with Succulents by Ken Altman is full of inspiring examples of ways to use succulent varieties in the home and in the landscape. Click Here for more information.